In the real estate world, home staging has been used for years to create a vision for prospective buyers of what life could be like in a home. There's no doubt that home staging can help market a listing successfully. But with the launch of the digital era, more people are using digital staging as opposed to traditional staging. Let's talk about the key differences.
The biggest difference between physical staging and virtual staging is that physical staging showcases a property as it is, while virtual staging shows property as what is possible.
VIRTUAL STAGING:
In virtual staging, the designer needs only a copy of a professional photograph and the dimensions of the empty room to work their digital magic. For example, with a living room with the dimensions of 14x20 feet, they will digitally insert computer-generated furnishings such as two couches, two chairs, end tables and a coffee table that would fit the space. The desired effect is to give the room a comfortable easy flow, so the potential buyer can imagine living in the space.
Another example where virtual staging comes in handy is in a bedroom. By digitally inserting a king-size bed and two end tables into the space, the home buyer doesn't have to wonder if the proportioning of the room will accommodate their furniture.
I recently encountered a situation where my buyer had viewed a furnished home she really liked, but there was an unfurnished bonus room. She couldn't envision how to utilize the space to the point where it had become a deterrent to her interest in the home. This is a prime example of where virtual staging, even just for one room, would come in handy.
The goal of staging is to maximize the space. So for example, if my seller had a small round table in their dining room, but it could hold a large rectangular 12-seat dining table, I may recommend digitally inserting a large table into the listing photograph so interested buyers can see how the space can be utilized to its fullest potential.
Another advantage to virtual staging is that it is a cost-effective way to furnish a home without having to absorb the cost of renting furniture. Virtual staging requires a small one-time fee per photograph whereas physical furniture is rented on a weekly or monthly basis and can be a large additional expense for the owner.
---
PHYSICAL STAGING:
Physical, or traditional staging, is most frequently utilized when the seller is still living in the home. My goal as a realtor(R) is to present the space in it's best light so potential buyers can see themselves living in the home, as opposed to simply visiting someone else's home.
Some of the ways I recommend this are:
Remove personal clutter.

You want interested home buyers to see the space itself, not your "things". I recommend to my clients that, since you're planning to move, start packing the small stuff you don't need. Agents only have a limited amount of time to show the house, so we don't want the buyers to become fixated on looking at the family photographs on the wall or items in a curio cabinet instead of the space itself..

Repair visible issues

.

Potential buyers could see minor disrepair as a sign of larger issues. For example, something as simple as replacing a light switch plate can make the space feel newer. Additionally, a new coat of paint can go a long way towards making a house feel fresh. Oftentimes, people can't see past the paint, especially if it's a bold colour that might not align with their personal taste. Repainting with neutral colours can help the buyer see the walls themselves rather than just the colour.

Clean and Tidy.

I always recommend that the seller does a deep clean of their home prior to showings. Messy or unkempt homes can give the impression that the home has not been well-maintained. Most potential buyers cannot look past things like, dirty dishes left in the sink or items that look out of place. Don't forget about hidden spaces such as closets and cupboards. Home buyers may want to see inside hidden spaces, so they know how much interior storage space is available.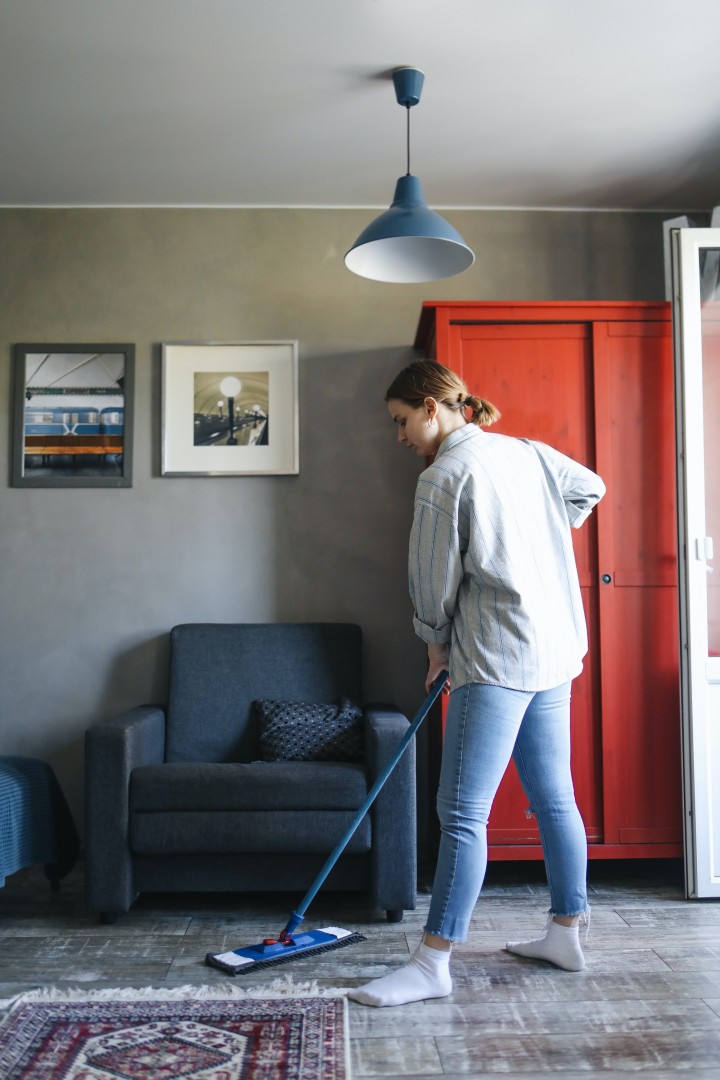 When it comes to physical staging, the first thing I do is consult a professional stager who will come to the home and offer suggestions on what needs to be changed, altered, or repaired in order for the house to be presented in its best possible light. I use an amazing stager named Lynn MacMillan from Gem Home Staging and Designs. For me, it is worth absorbing the extra cost of hiring a stager because she can offer suggestions on how to create a clean, open flow to the home to make it more enticing to perspective buyers.
Preparing your home to sell can take several months, so give yourself lots of time to work with. Preparation equals dollars. Simply put, the more preparation you do, the more money you'll make off the sale of your house.
---
THE TAKEAWAY:
The goal of both physical and virtual staging is to help the perspective buyer connect with the space and give it the desired look, versatility and ambiance that allows them to envision themselves in the home
Interested in staging your home to sell it? Get in touch via phone or email, I'd be happy to connect with you!.
---