Tuesday, 22 November 2022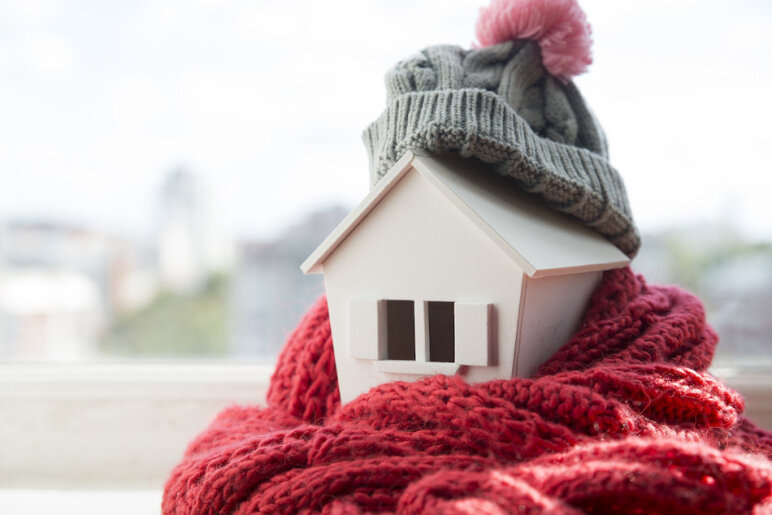 Selling your home in the Winter
Should I list in the wintertime or around the holidays?
This is a fair question, and one that requires attention. We all buy and sell our homes for a multitude of different reasons and no matter what is going on in the world, if people need to move-they're going to move. The entire period of the Covid-19 pandemic has proven that to all of us. The answer is: you should list when you're ready to list. Before or after the holidays is irrelevant. There are always buyers out there so if you're ready, get your home on the market.
If something happens in your life and you need to make a move, it doesn't matter if you wait until before or after the holidays, or during the wintertime for that matter. In my experience of the last decade of working as a real estate agent, my phone only stops twice during the winter: December 24th-26th and December 31st – Jan 1st. Other than that, I am servicing the needs of my clients who are buying and selling, and answering a lot of questions regarding exactly what this blog is about.
Here are five things you need to know if you're contemplating listing your home this winter:
Hire the right real estate professional to stay by your side. You need someone who is going to be available to you and go above and beyond to help you get your home sold. This is always true, but even more so around the holidays. It's stressful enough having to do holiday shopping, cooking huge meals, entertaining family and friends, dealing with snow...why add the extra stress of having a real estate agent who disappears during the holidays without at least leaving you in the capable hands of a teammate to care for your client needs.
I don't know anyone who doesn't love holiday decorations. Even the scrooges of the world smile when they see little elf or Santa ornaments hanging from trees and window sills. Well, there might be one type of person, potential buyers. Go ahead and decorate for the season, but don't go overboard. Buyers are interested in buying your house so they need to be able to see it. An abundance of even the most beautiful decorations will take away from and perhaps completely hide your homes selling features. I would also suggest having your professional listing photos and video taken prior to decorating.
It's a safe bet that any buyer out in the throes of winter is a serious buyer, with a dedicated real estate agent. These people have a reason to be out house hunting. Perhaps they're relocating for their job, or they're an investor with a tax deadline. You need a real estate professional who will work with you to target potential buyers. Never assume no one is out in the winter house hunting, they are.
Be mindful of your home's exterior, especially if you're selling a vacant home. If it is, arrange for someone to turn the heat up a little before the showing if possible. Make it easy, and safe, for people to get in the house. Keep driveways, walkways and stairs clear of snow and ice. Put down enough sand or salt to avoid potential buyers from having a tumble while they're trying to get into your house to view it. Don't forget to look up...and check for icicles. As diligent as we are in cleaning and maintaining eaves troughs, those beautiful yet dangerous dangling spears of ice can break and fall at any time so remove them.
Make your home as inviting and as comfortable as possible. How someone feels when they enter a home for the first time is very important. First impressions matter and you only get one chance. Wintertime house hunters are cold, so crank up the heat, put some nice classical music on and put out some goodies. This will encourage the potential buyer to linger and imagine themselves in the home as they marvel at your homes best features, while they're warming up a bit.
Bonus tip: Take decorations down promptly after the holidays. Imagine we've listed your home Dec 20th. Average time on the market right now (as of Oct 31th, 2022 for all home types in the Niagara Region) is 40 days. No one wants to see your decorations after perhaps the first week of January. Remember, you're moving and we still need to de-personalize after the holidays, just as we would any other time of the year. I know, some people leave decorations up longer, but trust me the potential buyer will focus on the fact your tree is losing needles, rather than imagining themselves living in your home.
I'd love to chat about strategy for selling your home this winter. Call me direct anytime with questions at 289-686-5004 or email me amylayton@royallepage.ca
---
Links